Briggs Alley Mural - Patsy Zuñiga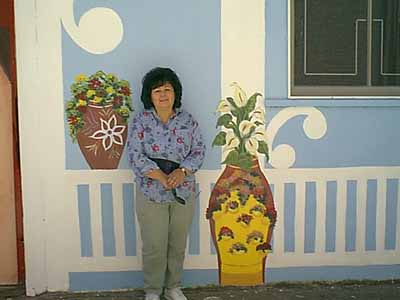 The San Benito High School Art department and Patsy Zuñiga, co-owner of Progresso Tamale Parlor, have teamed together to create a beautiful mural in downtown Hollister. The mural covers one side of an entire building and celebrates Hollister history. Hazel Hawkins and agriculture are featured prominately. This mural joins a growing number of murals which have been created in the downtown area in the past couple of years.
The mural is located in the Briggs Alley on San Benito street between 4th and 5th streets (directly across from the Briggs building). The alley is open to the public now, but may be enclosed in the future. Come and see it for yourself! You'll be glad you did.